Energy suppliers Netherlands
What are energy suppliers?
Energy suppliers in The Netherlands ensure the supply of electricity and/or gas to your home. In order to achieve this they work together with electricity distribution companies that are responsible for the network of power lines and underground cables.
In the Netherlands you are able to choose your own electricity supplier, but comparing every energy supplier can be a difficult and time consuming task. This is where Overstappen.nl makes a difference. With our online comparison tool you can compare over 44 energy suppliers in just a few clicks. Click below to find out how much money you can save each year:
Tariffs for energy suppliers in The Netherlands
The energy tariffs are changing continuously, which means that there are no cheapest or most expensive energy suppliers. There are multiple factors that affect the price of electricity and gas:
Energy suppliers in The Netherlands are allowed to change their electricity and gas tariffs twice a year. Respectively on January 1st and July 1st. The tariffs are based on the global oil and gas prices. Do you have a fixed energy contract? In that case the tariffs won't change for you. Though the prices will change if you have a variable energy contract.
Energy suppliers maintain different tariffs for different regions. For example if you live in Groningen then you will probably have to pay more for your energy than someone who lives in Zeeland, even if you both consume the same amount of energy.
The main goal of every energy supplier is to attract as many customers as possible. In order to achieve this, energy suppliers must compete with their competitors. They offer discounts when you switch from your current energy supplier. Another way to differentiate themselves from the competition is to score high in our comparison tool. With this tool you are able to compare gas and electricity suppliers.
By comparing these gas and electricity suppliers, you'll be able to make sure that you get the best deals on your energy plan. It will only take you about 5 minutes to compare, and you can save money every year if you switch to another energy supplier.
Every household has different preferences when it comes to gas and electricity. The amount of energy you use will affect how much money you have to pay. The more energy you use the more you will have to pay. Moreover the type of energy you choose also has an impact on the price you pay. If you choose green energy then you probably have to pay slightly more.
Do you want to know how high your energy tariff will be? Use our energy comparison tool and find out how much money you can save each year by switching to a different energy supplier.
Dutch energy suppliers we cooperate with
Comparing and switching to energy suppliers is free. If you switch to another energy supplier via Overstappen.nl, we will receive compensation from the energy supplier. This is on average 2% of the contract value. We are able to offer our services free of charge, because of the compensation we receive. This doesn't mean that energy suppliers can pay for a better ranking in our comparison tool. Overstappen.nl is completely independent and the compensation we receive will never influence the results that are generated by the comparison tool.
Budget Energie
Budget Energie Zakelijk
Delta
Delta zakelijk
Easy Energu
Eneco
Energiedirect
Energievoordelen
Engie
Engie Zakelijk
Essent
Essent Zakelijk
Fenor
Greenchoice
Greenchoice Zakelijk
Homestroom
Huismerk Energie
HVC Energie
NEM
NEM Zakelijk
Nuon
Nuon Zakelijk
Om| Nieuwe Energie
Oxxio
Powerpeers
Pure Energie
PSV Energie
Qurrent
Qwint Zakelijk
Sepa Energie Zakelijk
United Consumers
Vandebron
VanHelder
Vrijopnaam
Questions about energy suppliers?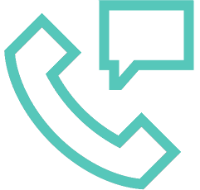 Would you like to switch energy suppliers, but are you not sure how? Or do you have any other questions about energy or your energy contract? Feel free to contact our customer happiness specialists. You can reach us 6 days a week from 8:00-20:00 on workdays and from 10:00-16:00 on Saturday.
Overstappen.nl has over five years experience with switching customers to a different energy supplier. Our customer happiness specialists are able to answer your questions and will help you find the best energy supplier.