A quick guide to Dutch health insurance
If you're looking for a quick way to find Dutch health insurance fitted to your needs, you've come to the right place. At Overstappen.nl we don't just help you pick the best insurance, we help you save some money in the process as well. Here, you can easily compare all Dutch health insurers (zorgverzekering vergelijken) on both coverage and pricing. Before you do, however, there are a few things to keep in mind.
Dutch health insurance is mandatory
Dutch law states that all residents, however temporarily, should have at least basic health insurance (basisverzekering). Basic insurance coverage is the same across all insurance companies and is set yearly by the Dutch government. Failing to comply will lead to up to two fines of €382,50. After being uninsured for 9 months, Dutch authorities will give you mandatory insurance at the cost of €134,38 a month.
So, there you go. Time for you to get some health insurance. A quick read over the following steps should get you all set for a proper comparison. The terms in parentheses refer to Dutch terms you'll encounter.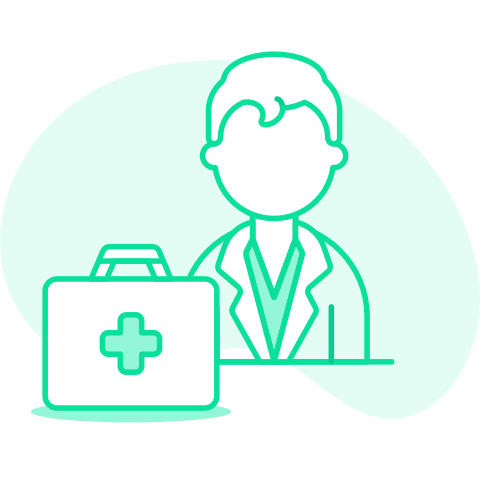 Get the cheapest Dutch health insurance
De beoordeling van Overstappen.nl door onze klanten:
Dutch health insurance comparison in 5 easy steps
In the roadmap below you will find the most important steps that you need to follow in order to get Dutch health insurance.
How to compare Dutch health insurance
Follow these 4 easy steps and compare Dutch health insurance
1

Fill in your details

2

Select your basic health insurance

3

Choose your deductible

4

Start comparing
1

Fill in your details

2

Select your basic health insurance

3

Choose your deductible

4

Start comparing
Start comparing Dutch health insurance
100% Independent

Always the best deals

Directly apply
Start your comparison
Insurance company Netherlands
Looking for an insurance company in the Netherlands, but not sure where to find them? We've got you covered. Below you will find a list of all the insurance companies that we compare:
Your standard healthcare
Basic insurance
In the Netherlands you pay a fixed, nominal premium to your insurance company for a basic health plan. A standard Dutch health insurance costs around 125 euro a month. However, if you are on a low income you may be eligable for healthcare allowance to help you pay for health insurance. Below you will find a list of medical care that is covered by your basic insurance plan:
visits and treatments by a general practitioner;
prescribed medication;
hospital and other medical care, such as operations;
mental healthcare, such as face-to-face/online counselling and therapy;
physiotherapy (only for some chronic conditions);
dental care (until the age of 18);
pregnancy and birth care;
emergency transport;
emergency medical care abroad (according to Dutch standards and tariffs);
certain medical aids and health programs
speech-language pathology
home-based nursing and personal care.
Good to know
In The Netherlands everyone has a basic health insurance plan, regardless of their chosen health insurance company. This is because the basic healthcare package is set up by the government and bound to health laws and regulations.
Healthcare allowance Netherlands
Are you on a low income, at least 18 years old and do you live in The Netherlands? Then you may be eligible for the healthcare allowance. This is a financial aid that can help you manage your healthcare costs. Do you want to know if you are eligable? You can find all the eligibility requirements for the healthcare allowance on the Tax and Customs Administration website.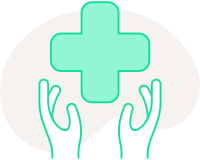 Compare health insurance Netherlands
Are you looking for a decent and affordable Dutch health insurance? If your answer is yes, then it is important to compare all your options. You can easily do this by using our comparator and you can even save money by switching to another insurer. Fill in your details and start comparing now. It will only take a minute!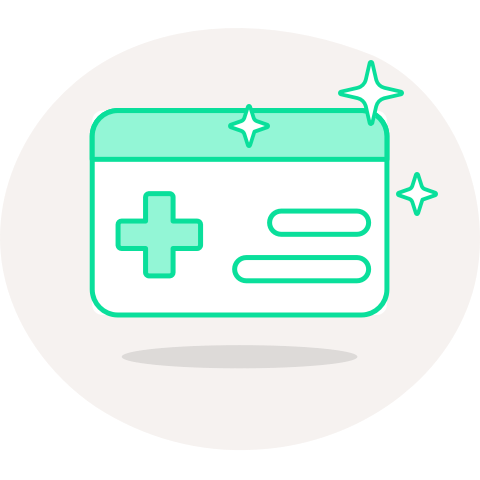 Frequently asked questions
Do you still have some unanswered questions about your Dutch health insurance? No problem, we are here to help you out. Below you will find a list of the most frequently asked questions.
Do I have to take out Dutch health insurance?

Are you living and/or working it The Netherlands? Then it is mandatory to take out Dutch health insurance. You should do this no later than 4 months after arriving. Even if you already have health insurance in another country.

Are you an international student?

If you are a student from outside the Netherlands, you will probably already have some kind of health insurance from your own country. Even if you are already have insurance, it is sometimes still required to take out health insurance in the Netherlands. If you want to know how you can do this or when you have to take out health insurance as a Dutch student, we advise you to consult the study in Holland website for more information.

Do I need an additional coverage?

Whether you need additional coverage depends on your personal situation. If you are in good health and you don't expect to need any healthcare next year, then you probably don't need any additional coverage. However, if you have special needs or if you need a lot of treatments that are not covered by you basic health insurance, then an additional coverage may be the best option for you.

What is the cheapest health insurance?

You can easily find the cheapest health insurance with our comparator. Compare all Dutch health insurers completely independently and find a coverage that perfectly fits your needs.
Do you have any questions?
Our healthexperts are happy to help you and will give you personal advice about the comparison of your health insurance.
Bel
Binnen: 1 minuut
Whatsapp
Binnen: 15 minuten
Mail
Binnen: 2 uur
Chat
Binnen: 4 minuten